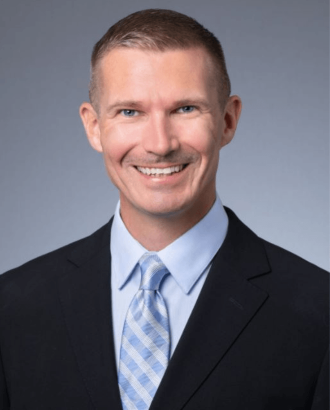 Professional Profile
Brandon Good joins The Greenspan Company/Adjusters International with a wealth of experience in the insurance industry. He works on claims throughout Southern California from Orange County, Los Angeles County and the Inland Empire. Brandon began his career working with carriers such as Allstate, Safeco, and Liberty Mutual, handling a multitude of residential and commercial claims. In addition, he worked aircraft, cargo, inland marine and workers compensation claims, all adding up to over fifteen years of highly valued field experience. Brandon has specialized in high-end residential claims throughout the United States while handling a substantial number of losses after disasters such as Hurricane Sandy, The Camp Fire, Montecito Mudslides and the Thomas Fire, Texas Freeze Event, New York Freeze Event, The Napa Glass Fire, California's Complex Fire, CZU Lighting Complex Fire, and Dallas Texas Tornados.
Brandon prides himself on his ability to navigate the insurance landscape by being well versed in all areas of the process, negotiating relentlessly and keeping the claim adjustment moving swiftly until a favorable settlement is reached. His experience working on behalf of carriers allows Brandon to understand the necessary processes required to effectuate a prompt and positive claims adjustment on behalf of Greenspan's clients.
Born in the Midwest, Brandon enjoys an adventurous lifestyle with activities including snowboarding, hiking, boating, surfing, traveling, and piloting private planes.​
Public Adjusting Licenses
California Public Adjuster License #4163542
Nevada Public Adjuster License #3875144