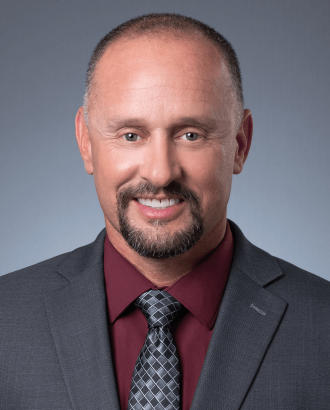 Professional Profile
Bryon Shackleford is a professional public insurance adjuster who joins The Greenspan Company/Adjusters International with twenty years of experience in the insurance industry. He started his career as an independent insurance adjuster and quickly went on to work for larger insurance corporations, adjusting for Mercury and Farmers Insurance. In 2021 Bryon made the decision to become a public insurance adjuster, advocating on behalf of individual claimants instead of representing the insurance companies themselves.
Bryon is a strong negotiator with substantial experience in claims of all sizes, who has worked large natural disasters across the country such as Hurricane Catrina, the San Diego Witch Fire, Texas Cat17, and the Sylmar Fires. His extensive background on both sides of the insurance industry has proven him a valuable asset to our clients during their difficult property losses, and his vast knowledge of the field drives him to find innovative solutions to any obstacle faced during the claims process.
Bryon has been married for 26 wonderful years and has three college graduate children. He enjoys spending time with his family, fitness, and riding his Harley.​
Public Adjusting Licenses
California Public Adjuster License #4107083
Nevada Public Adjuster License #3790171