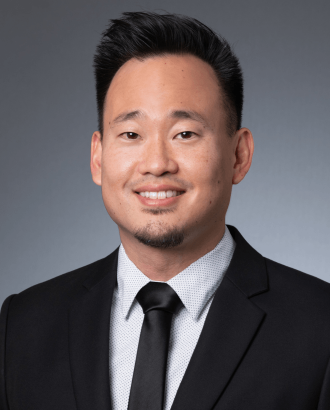 Professional Profile
James Kang is a Professional Public Insurance Adjuster at The Greenspan Company/Adjusters International. After graduating from the University of California, Davis, he began his professional career working for various insurance companies including Nationwide, Hartford, AAA, Liberty Mutual and Chubb. He was also an independent adjuster for Engle Martin & Associates. With 15+ years of carrier adjuster experience handling high end residential and commercial claims, James is well versed in the complex language from all different types of claims. He knows the tricks of the trade from the insurance company's perspective and uses it to his advantage when helping clients settle their claims.
James has handled thousands of claims, from small fire and water losses to national catastrophes like Superstorm Sandy, the Napa Earthquake, Hurricane Harvey, the tornadoes of Moore Oklahoma, and the Texas Hailstorms. Closer to home, he has been directly involved providing clients relief from the devastating Southern California Wildfires. James is a seasoned adjuster with the confidence and expertise that allows him to work through claims in a swift and thorough manner.
James loves all aspects of sports including basketball, baseball, football and bowling. Being a long time Golden State Warriors season ticketholder, he enjoys attending basketball games whenever he visits family in the San Francisco Bay Area. However, his best days are spent relaxing with his wife and son.
Public Adjusting Licenses
California Public Adjuster License #4040030
Nevada Public Adjuster License #3561355