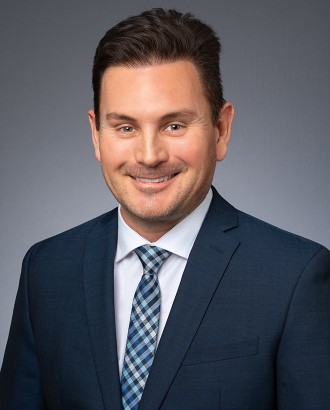 Jared Stuart
Professional Public Insurance Adjuster
Professional Profile
Jared Stuart is a Professional Public Insurance Adjuster at The Greenspan Company/Adjusters International. He began his career with a public adjusting company while finishing graduate school in Malibu, CA. After two years of public adjusting apprenticeship, Jared decided to work as a carrier adjuster for various insurance companies including Farmers, Travelers and State Farm, as well as an independent adjuster for Crawford Catastrophe Services. Jared has worked all angles of the insurance industry over the past 10+ years and has returned to public adjusting in order to most effectively and correctly adjust claims for the benefit of the policyholder.
Jared specializes in first party commercial and high value residential losses, and has recently been handling the Napa/Santa Rosa wildfire, the Montecito wildfire/debris flow, the Bel Air wildfire, and the Woolsey wildfire.
Throughout his career Jared has handled hundreds of claims for fire, water, earthquake, and other causes of loss. His strengths in efficiency, organization and coverage/scope, along with an understanding of how various insurance companies operate within, gives Jared the ability to drive a claim to completion for the benefit of all.
Jared was born in Los Angeles, CA and shortly thereafter his family moved to San Diego, CA where he grew up. He returned to Los Angeles to attend university and has lived here since. Over the past decade Jared has developed a positive working relationship with insurance adjusters and vendors throughout Southern California, and this allows him to proactively adjust claims and return our policyholders to their pre-loss condition quickly and effectively.
Jared spends his free time at the beach and practicing hot yoga, and in OC and San Diego on weekends. He also enjoys acting and creative writing as a hobby.
Public Adjusting Licenses
Arizona Public Adjuster License #7147039
California Public Adjuster License #2D53129
Florida Public Adjuster License #W444092
Colorado Public Adjuster License #730662
Idaho Public Adjuster License #693429
Connecticut Public Adjuster License #7147039
Nevada Public Adjuster License #3266960
New Mexico Public Adjuster License #7147039
Texas Public Adjuster License #2243795
Utah Public Adjuster License #690076