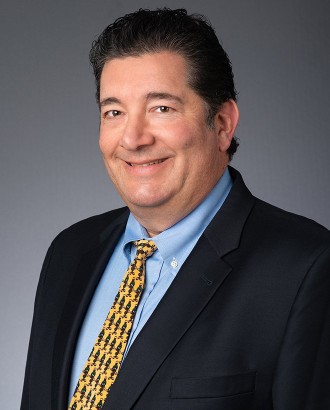 Matthew Goldstein
Professional Public Insurance Adjuster and Senior Executive General Adjuster
Professional Profile
Matthew Goldstein is a Professional Public Insurance Adjuster and is the Senior Executive General Adjuster based in the Los Angeles office of The Greenspan Company/Adjusters International. He is certified as a Senior Professional Public Adjuster (SPPA) by the National Association of Public Adjusters (NAPIA).
Matthew began working for The Greenspan Company/Adjusters International in 1991 as a summer intern while still attending the University of Puget Sound in Tacoma, Washington. After college he began his career here as an inventory specialist and quickly earned his public adjuster license. He has represented hundreds of clients, including those affected by the Northridge Earthquake in San Fernando Valley, the Los Angeles Riots, Hurricane Katrina in New Orleans, Louisiana, and Hurricane Ike in Houston, Texas. Matthew's assertive personality and ability to effectively resolve claims makes him a top choice for many insureds seeking representation across the nation.
Matthew, as the Senior Executive General Adjuster based in the Los Angeles office, handles his own claims and also oversees and mentors many of Greenspan's adjusters on commercial and complex claims. Some of his more high profile clients include Shutters on the Beach (Santa Monica, Ca), Hermes Family (Montecito, Ca), Cielo Wines and owner Richard Hirsh (Malibu, CA), Northridge Suit & Tux Outlet (Northridge & Sylmar, CA), Micheladas Mex Grill (Northridge, CA), Lorenzo Di Bonaventura (Hollywood, CA), Edward Thomas Hospitality (Beverly Hills, CA), Embassy Suites, (Las Vegas, NV), Great Buns Bakery (Las Vegas, NV), Sonio's Café (Las Vegas, NV), Mountain View Recreation Bowling Alley/Casino (Pahrump, NV), Reisbord Family Investment Partnership's commercial losses (Las Vegas, NV and California), Mr. Edward Kim (property manager, Los Angeles, CA) and Ms. Rhonda Byrne (author of "The Secret) ( Montecito, CA).
Matthew's hobbies include collecting vinyl records, golfing, watching sports and movies, and spending time with his children.
Public Adjusting Licenses
Arizona Public Adjuster License #2588524
California Public Adjuster License #2B01453
Colorado Public Adjuster License #405908
Florida Public Adjuster License #D061444
Kansas Public Adjuster License #2588524
Louisiana Public Adjuster License #503120
New Mexico Public Adjuster License #2588524
Nevada Public Adjuster License #180297
North Carolina Public Adjuster License #2588524
Texas Public Adjuster License #1535444
Utah Public Adjuster License #689963
South Carolina Public Adjuster License #2588524
Washington State Public Adjuster License #886566