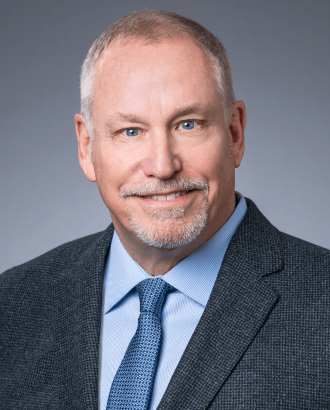 Professional Profile
Robb Greenspan is a Consulting Executive and Professional Public General Adjuster for The Greenspan Company/Adjusters International based out of the Los Angeles, CA, office. The son of the company's founder, Sidney Greenspan, Robb truly grew up in the public adjusting world. He previously served at the President of The Greenspan Company/Adjusters International and worked closely with his daughter, Sydney, who is a licensed public adjuster handling claims out of our Orange County office. Robb continues to assist with marketing and broker/agent relationships. He and his third-generation daughter, Sydney, have expanded the company's relationships with charitable organizations, Independent Brokers and Agents and the business communities in Southern California and Nevada.
After attending college Robb worked in the music industry for a number of years. He then became a full-time employee for The Greenspan Company/Adjusters International. He has been on the board of the Independent Insurance Agents and Brokers Association of Los Angeles (IIABA-LA) for over 15 years. In honor of his contributions to the insurance profession in Los Angeles, IIABA-LA recently established the annual Robb Greenspan Service Award.
Additionally, Robb has served as a commissioner on the Unfair Claims Task Force for the California Department of Insurance, was appointed a Senate Commissioner of Insurance by the California Senate and is a past member of the California Department of Insurance Curriculum Board. He is also the author of the Adjusting Today article titled, "Risk Assessment: Evaluation Coverage from a Loss Perspective." Recently, Robb has worked with the Department of Insurance, NAPIA (National Association of Public Insurance Adjusters) and CAPIA (California Association of Public Insurance Adjusters) on new legislative changes to insurance codes and regulations to protect policyholder rights in California.
Like his late father, Robb diligently teaches numerous continuing education courses for insurance agents and brokers as well as for trade associations. He believes that it is important for agents and brokers to continually expand their knowledge in order to allow them to best serve their clients when providing residential and commercial insurance policies. He also has authored many articles and papers on insurance.
Robb is a magician and member of the world-famous Magic Castle in Los Angeles, an L.A. Dodgers fan, and an active musician who plays drums and percussions for the Sugar Daddies Blues Band and other bands. He also enjoys hiking, skiing, traveling, and spending time with his wife, three children and grandchildren.
Public Adjusting Licenses
California Public Adjuster License #2640630
Hawaii Public Adjuster License #112099
Nevada Public Adjuster License #11327
Utah Public Adjuster License #78490