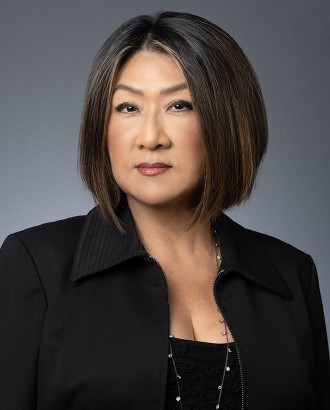 Professional Profile
Susy Kim is a Professional Public Insurance Adjuster and an Executive Vice President based in the Los Angeles office of The Greenspan Company/Adjusters International and has over 30 years of experience in the public adjusting industry. She was recruited by The Greenspan Company/Adjusters International and has become well-known throughout the insurance industry. She has a commanding presence and natural negotiating skills that are essential for claims adjusting. She is a prominent figure in the Korean community and a respected member of the Korean American Insurance and Financial Professional Association (KAIFPA). In 2009, she was sought out to handle a major fire loss at the Korean American United Foundation in Los Angeles. Susy has worked as a public adjuster on behalf of hundreds of our clients during major disasters as well as after single loss events. Her knowledge of insurance policies and her ability to calmly assess a situation in order to create a unique and tailored action plan greatly benefit our clients.
Susy was born in Korea and immigrated to the United States with her family when she was seven years old. She studied at Fashion Institute for Design and Merchandising, where she became familiar with garment manufacturing, dye houses, knitting mills, and fabric warehouses.
She likes to spend time with her husband and two sons. In her free time, Susy enjoys exercising, hiking, painting, and playing piano.
Public Adjusting Licenses
California Public Adjuster License #2772931
Nevada Public Adjuster License #3513984