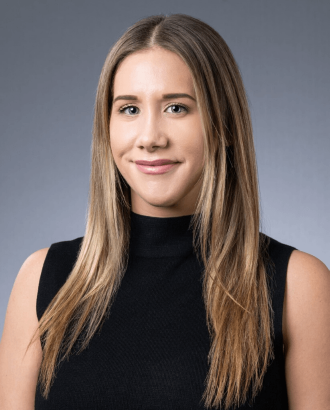 Professional Profile
Professional Public Insurance Adjuster, Sydney Greenspan, is the daughter of Principal Robb Greenspan and granddaughter of Sidney Greenspan, Founder of The Greenspan Co/Adjusters International. Although she did not have the opportunity to meet Sidney, she is proud to be the third generation and to be a part of the legacy her grandfather built.
Sydney joined The Greenspan Co/Adjusters International in 2016 as an Inventory Specialist after ending a lengthy career in retail as a store manager. She currently works on all types of claims for our clients and is based in our Irvine office. She handles claims throughout Los Angeles, Riverside, Orange, and San Diego Counties.
Sydney routinely assists our clients on partial and total loss building and personal property claims involving residential and commercial properties in Southern California. She is responsible for fully documenting losses to structures, personal and business property, and FFE/TIBs affected by fire, floods, or other covered perils. Her responsibilities include researching replacement costs and retail values of the affected building and personal/business property and producing thorough and accurate claim submissions.
Sydney has worked on behalf of clients on many of the most recent wildfire disasters, including, but not limited to, the 2017 Thomas Fire, the 2018 Malibu/Woolsey fire, and numerous individual residential and business claims. Some of her clients include Borderline Bar & Grill (Moorpark, CA), A1 Foam & Fabrics (Santa Ana, CA), Ponderosa Pines Christian Camp (Running Springs, CA), Tangelo Inc, DBA Joia Shoes (Downtown Los Angeles, CA), Regency Textiles (Commerce, CA) and OC Civic Development (Santa Ana, CA) and Eddie's Market (Muscoy, CA).
Sydney has integrated her relationships with the community as part of our marketing team. She is involved with the Orange County branch of The 100 Companies That Care (100CTC), the Water Buffalo Club, numerous fire department related charities in Los Angeles and Orange County, The Volunteer League of the San Fernando Valley, and the Independent Insurance Brokers & Agents at the state level and many local chapters including IIABCal, IBA-BGP, IBA-SFV, IIABA-LA, IIAB-OC, and IIAB-SD. She currently serves on the board of the IIABA Los Angeles Chapter.
Sydney is a loyal Los Angeles Dodgers fan who loves attending Dodger games with friends and family. She also enjoys going to concerts, hiking, traveling, and spending time with her family.
Public Adjusting Licenses
California Public Adjuster License #2M25028
Nevada Public Adjuster License #3375221
New Mexico Public Adjuster License #18732873