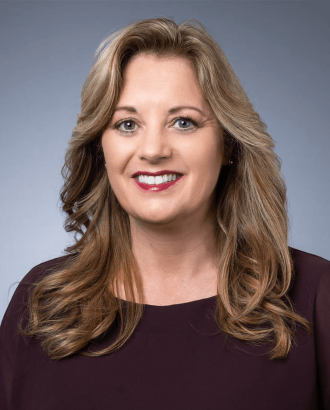 Professional Profile
Tonia T. Tanguay Esq. is an Associate General Counsel with The Greenspan Co./Adjusters International who works out of both the Los Angeles and Orange County offices. Tonia joined the Greenspan Team with over 20 years of specialized knowledge in public adjusting. As a consultant and advisor, she facilitated the successful growth of a boutique public adjusting firm. During her tenure, she regularly dealt with complex claims, forensic assessments, and coverage analysis. Tonia was an integral part of the strategies and resolution of residential and commercial claims alike involving insurers such as AIG, AAA, Allstate, CHUBB, Farmers, Hartford, Mercury, PSIC, Safeco, State Farm, Safeco, and Travelers. Her claims experience has also involved negotiated settlements, appraisals, arbitrations, and mediations.
In 2018, Tonia hit the ground running at Greenspan, lending her talents to maximize the recovery of benefits for our clients. In the aftermath of the Thomas Fire and Montecito mudslides and the Woolsey Fire, she ran point on several large claims involving unique custom properties with high-end finishes, fine art, and collectibles. Her docket regularly includes a variety of residential claims ranging from private homes, custom properties, and multi-unit HOA properties. Greenspan also relies on her specialized training and attention to detail to assist in handling commercial losses. She works well with commercial ownership and managing the complexities of evaluating business losses. Tonia has a proven track record in successfully handling and resolving high dollar claims.
Tonia grew up in the Finger Lakes of New York State, spending time with a large extended family. She attended SUNY at Albany and graduated with degrees in Communication and Business. While in college, she was selected to serve as a legislative intern for the NYS Assembly which prompted her to move to Washington D.C. She spent three years immersed in trade associations, dealing with legislative issues, and spending time on the Hill. These experiences only strengthened her resolve to attend law school.
In 1995, Tonia graduated cum laude from Whittier Law School. She was a member of the Law Review, Trial Advocacy Honors Board, and a Merit Scholarship Recipient. As a second year, she served as a Judicial Clerk for the Los Angeles County Superior Court. Tonia spent twelve years as a litigator, honing her research, forensic, analytical, and advocacy skills. Her primary focus was construction defect litigation for both plaintiff and insurance defense firms. Having this niche experience has been an asset in evaluating and handling property insurance claims.
Tonia has deep roots on the East Coast but loves living in Southern California with her husband, twin daughters, and their spoiled Schnoodle. She enjoys a little "me" time once in a while, but she especially loves time with her family; whether it's watching the Royal Ballet in London, attending a Broadway show in NYC, hiking the Tetons, zip-lining in Costa Rica, cheering on the 49ers, or a sunset picnic with a good bottle of wine.
California State Bar License #177933
Public Adjusting Licenses
California Public Adjuster License #4014185
Nevada Public Adjuster License #3525185
Professional Involvement
National Association of Public Insurance Adjusters (NAPIA)
California Public Insurance Adjusters (CAPIA)
State Bar of California - #177933 (active)
Certified Member of Insurance Appraisal and Umpire Association, Inc. (IAUA)
Orange County Bar Association
Orange County Women Lawyers Association