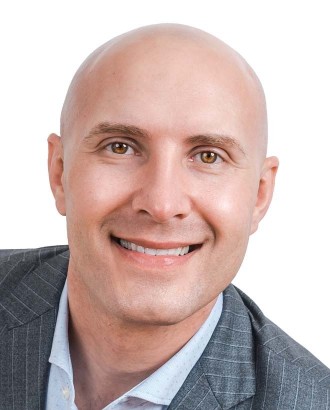 Professional Profile
As a professional public adjuster, Max is often the first point of contact with homeowners and business owners following a loss. He both helps clients emotionally through the sudden devastation that will affect their lives for months or years to come and is an early advisor – serving as an advocate and equipping them to make the best recovery possible. Max aids people through the critically important period immediately following a loss so his clients, instead of the insurance company, control the claims process and the financial outcome.
Having worked in home improvement for many years, Max was intimately familiar with the satisfaction of restoring someone's home after a disaster, allowing homeowners to live better lives because of the service he provided. In this line of work he was also familiar with the stress and emotional turmoil caused by an unsatisfactory settlement following a loss. Because of his drive to help people in this time of need, Max sought to become a Professional Public Insurance Adjuster to advocate for homeowners and businessowners following a disaster.
Personal Commitment
Max believes that every homeowner and business owner who finds themselves affected by a disaster deserves an advocate who will fight on their behalf, leveling the playing field with the insurance company. Without a private adjuster on their side, it's simply not a fair fight. With what is potentially the largest single transaction of their life, Max chooses to be on their side so that the negotiations throughout the claims process are professional against professional. He is committed to being an advocate to help restore their lives, allowing them to focus on the things that truly matter most.
Public Adjusting Licenses
Arizona State Public Adjuster License #19900838
California State Public Adjuster License #4124048
Colorado State Public Adjuster License #761662
Idaho State Public Adjuster License #19900838
Iowa State Public Adjuster License #19900838
Kansas State Public Adjuster License #19900838
Kentucky State Public Adjuster License #DOI-1225769
Montana State Public Adjuster License #3002127173
Nebraska State Public Adjuster License #19900838
Nevada State Public Adjuster License #3820595
New Mexico State Public Adjuster License #19900838
North Dakota State Public Adjuster License #19900838
Oklahoma State Public Adjuster License #3002223029
Utah State Public Adjuster License #949700
Washington State Public Adjuster License #1171884
Wyoming State Public Adjuster License #524714