Independent Insurance Brokers & Agents: Protect Your Clients From Wildfires, Seminar: InsurPATH Conference In LA On November 8th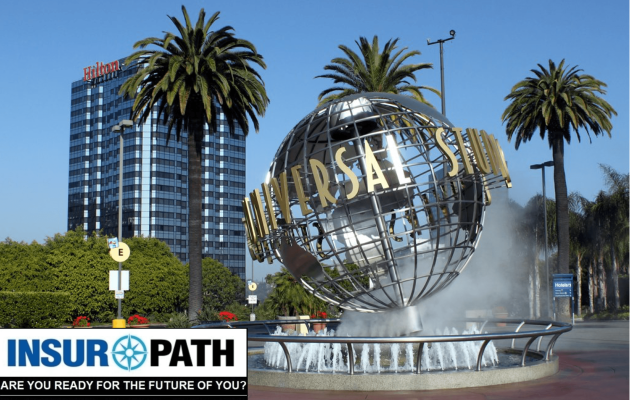 Some questions for Independent California Insurance Brokers and Agents:
Do you have a firm grasp on the new laws in place since January 2019, and how they affect you as a broker or agent?

How can you remind your clients of your value in the claim recovery process in the event of future California wildfires?
If you have an hour on November 8th, our public adjusters can show you how.
We're hosting a wildfire seminar at this year's InsurPATH in Los Angeles on November 8th. Our Principal and Executive General Adjuster, Robb Greenspan, SPPA, will lead an engaging discussion on how insurance brokers and agents can properly write insurance coverage for wildfire damage to protect their clients.
InsurPATH is produced by the Independent Insurance Agents and Brokers of California (IIABCal), the state's leading trade association. Its purpose is to offer independent insurance brokers and agents invaluable educational programs, products, and services so their clients and businesses can thrive.
And that's why our California public adjusters will be there on November 8th.
Our team has helped many businesses, homeowners, and property owners recover more, sooner after California's most severe wildfires. Because of our experience, policyholders and their claim teams — which may include their insurance brokers or agents — often come to us to help understand wildfire coverage and the best way to achieve a maximized recovery.
This time, we're coming to you. Robb from our team will be talking about how to best address the variety of issues brokers and agents may experience while writing wildfire insurance coverage in order to protect their customers' needs, both in residential and commercial risks.
These issues may include
Is a mudslide full of fire debris really covered? And when?
How about exposure to wildfire smoke from burning brush and other homes — is it covered?
How do you compete against the direct writers who traditionally undercut the market with low premiums on this type of risk?
The details:
Title of our seminar: 80% of Wildfire Victims Are Underinsured!
Date & Time: November 8th, 2019 from 9:00 AM to 9:50 AM PST
Location: Hilton Los Angeles / Universal City 555 Universal Hollywood Drive Universal City, CA 91608
Register here: https://member.iiabcal.org/Events/InsurPATH/Event-Registration
We're thrilled to be a part of this event and to provide crucial insight and guidance on writing accurate wildfire coverage to protect your current and future clients. Looking forward to seeing you there!
The Greenspan Co./Adjusters International is a public adjusting organization that works exclusively for the property owner to ensure maximum results from first-party property insurance claims. The firm has helped thousands of policyholders and government entities in the aftermath of many of the nation's worst disasters. The Greenspan Co./Adjusters International can help you recover from severe property damage. Visit the Contact Us page or call 888.304.0104