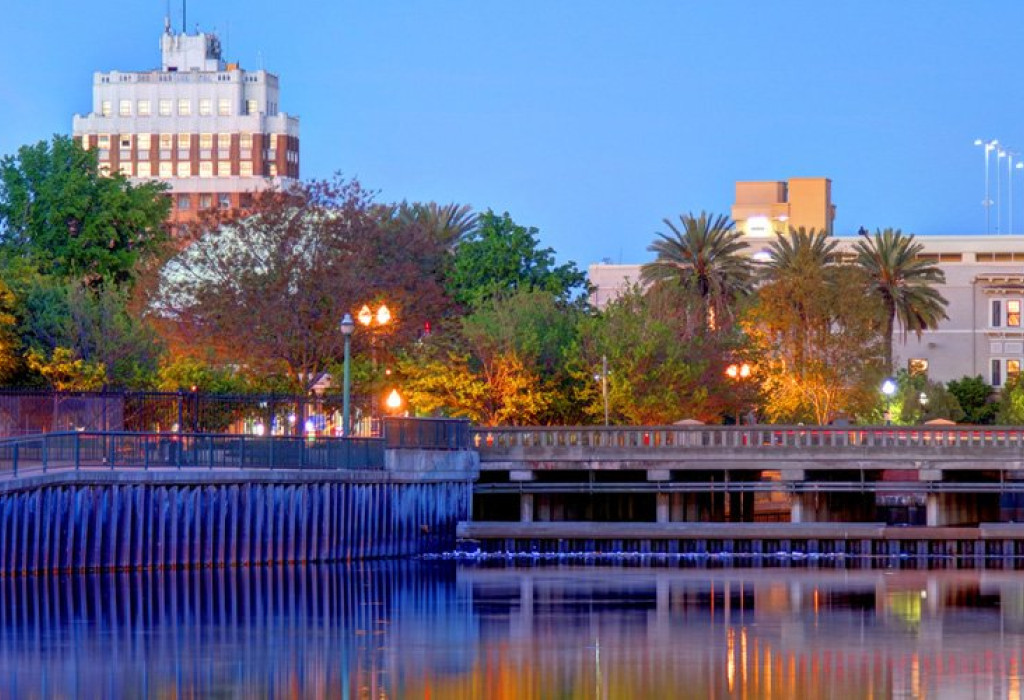 Stockton
Public Adjusters
Maximize your property damage claim with our Stockton public adjusters.
Property damage can hit your home or business unexpectedly. It could be a fire or storm or some other disaster that leaves your family without shelter or your customers without an answer. Our Stockton public adjusters help people and companies in these scenarios every day. We are insurance professionals called upon to handle policyholders' insurance claims, often times when they realize the insurance company is trying to pay them as little as possible for the sake of business. But to us, it's much more personal.
We understand that lives and livelihoods may be at stake, and a meager settlement offer by your carrier can place you in a deeper hole in the long term. When your insurance company is protecting its own interests, who's protecting yours? Enlist a licensed public adjuster to level the playing field and achieve an optimal settlement.
Below are some clients that we have helped in the past.
Antonio Soto Jr., D.C.
Stockton, CA
"I most certainly wish I had spoken to your company from the onset. Naively I believed that I could handle my case by myself. By the time I had spoken to Greenspan Adjusters International the carrier had already requested information that they should not have. In giving them that information, it later came back to haunt me and made it a more difficult case for you to solve I am sure…Greenspan Adjusters International came in and lifted an incredible burden off of my shoulders. This allowed me to focus once again on my practice, my patients, my family, and allowed me to help reduce my losses. In addition, there is no question in my mind that without you I would never have been able to obtain an equitable settlement with the insurance company. The insurance adjusters were very difficult which is something that also surprised me and that I would never have anticipated. I initially was apprehensive about speaking with Greenspan Adjusters International. When I saw that the owner of the building chose to utilize your services, I took great note."
---
Aranda's Tortilla Company
Stockton, CA
"Your expertise allowed me to continue to run my business and take care of my other rental properties while you took care of the fire and all the problems with the insurance company. Because of you I was able to get everything paid and my new store rebuilt with a minimum of upset. I have no doubt that with your help, we got more money. Your fee was definitely worth it. And I got to do what I do best…make tortillas and you did what you do best - make your customers money."
---
Leto & Estrellita Lirio
Stockton, CA
"The extent of Jessica's assistance went beyond the scope of her job as an adjuster. She responded to my every email and phone call, patiently addressing every issue that I presented to her, and pointing me to the right direction and to the right people in the instance where she was presented with issues that are not even related to the nature of her job. She is trustworthy, compassionate, and a very nice person. She made a very heavy and devastating experience lighter and bearable."
---
Additional clients we have served in your area
J&L Market - French Camp, CA
Amador Leasing Corporation - Stockton, CA
Joseph & Oswalda Parreira - Manteca, CA
Peter's Market - French Camp, CA
Joe Rishwain, Esq. - Stockton, CA
All Good Pallets - Lathrop, CA
Carl & Patricia Boutte - Manteca, CA
Stanley Guindon - Stockton, CA
Eugene & Anita Bogarin - Ripon, CA
J's World of Shoes - Stockton, CA
Charlie's Lock & Key - Stockton, CA
Steve & Danis Azevedo - Stockton, CA
Tony Savage - Stockton, CA
Mayol & Barringer - Modesto, CA
San Joaquin Marketing Association - Stockton, CA
Shop N Buy Market - Stockton, CA
Flying Cat LLC - Lodi, CA
Valley MRI - Stockton, CA
What Type of Property Damage Is Common in Stockton?
Why Do You Need a Stockton Public Adjuster?
When you suffer property damage, it's your responsibility to file a claim. Do you understand your policy? Do you know what to look for when you assess the damage? Can you organize these details into a comprehensive claim? If you only listen to the advice of your insurance company, when do you know to question them and how do you know to push back? If you hire a public adjuster from The Greenspan Company, you receive an entire team of insurance professionals and inventory specialists devoted to getting you the most from your policy.
We make sure you understand your policy, accurately document all immediate and long-term damage, and present you with options as we strategize on how to maximize your recovery. You also don't have to deal with your insurance company since we will aggressively negotiate with them to make sure nothing is left on the table for your settlement.
Why The Greenspan Co./Adjusters International?
Our roots are in California with a homebase in the Bay Area. We've served thousands of families and businesses for over seventy-three years throughout California, making sure that after their settlement they are in a better place than even before their property damage happened. Our reputation and success rate has made us the standard in insurance adjusting throughout the Western United States.
When you hire our Stockton public adjusters to lead your insurance claim recovery, you gain unmatched experience in this field, and the resources to prepare your claim thoroughly and expedite it so you receive more, sooner. Save time and gain peace of mind by having an insurance professional on your side getting you an optimal settlement.
Contact Our Public Adjusters
( * ) indicates required field