Full Cargo Insurance Settlement for Major Seafood Supplier
Our public adjusters secured a full cargo insurance claim settlement for a seafood supplier in California when a shipment of king crab legs spoiled at sea.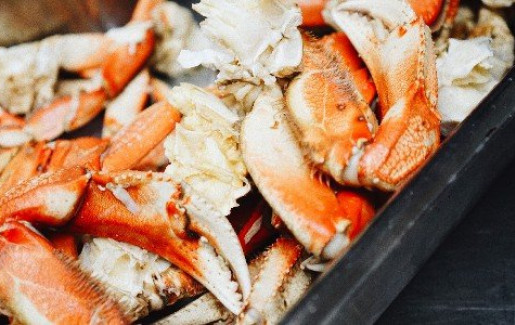 Description
Our client is a key seafood supplier to a major retailer in the United States. Their cargo container did not maintain the necessary temperature to preserve the king crab legs en route from Sweden, spoiling the entire shipment and resulting in hundreds of thousands of dollars in damage.

When the insurance company denied the claim, the supplier's insurance broker recommended that the client turn to our firm to secure a full settlement based on our reliable public adjusting services.
Issues
The supplier's commercial property insurance policy required them to keep temperature logs for the duration of the cargo's passage. In the event of equipment failure and product damage, the logs had to show 12 consecutive hours of breakdown.
The shipping company possessed the logs since they owned the temperature measuring device in the cargo container. Also, the supplier hired a third party to log the temperature. The insurance company argued that the supplier should have had their own logs and personnel on-site instead of relying on the shipping company.
The shipping company's insurance provider was not responding to the supplier's requests for the logs to prove the damage. It took five months to connect with the insurance company, and even then, they would not provide the logs.
Solutions Applied
Our firm already had a relationship with the supplier's insurance broker, who was aware of our track record of protecting companies in different industries with major insurance claims. He referred us to the supplier.
Once our firm became the supplier's advocate, we tenaciously pursued the shipping company's carrier, eventually communicating with upper management and securing the temperature logs.
Our licensed public adjusters and forensic accountants reviewed the logs in detail and incorporated them into detailed correspondence with the insurance company's primary adjuster to prove the damage.
The insurance company's adjuster argued that the logs were unusable since they were in chart form without a key to the chart that would indicate time, date, and temperature. Our public adjusters described the chart in detail for the carrier's adjuster and proved that, while not exact, the logs showed 12 hours of non-holding temperature moments, which was enough proof based on the supplier's insurance policy.