Research and Educational Facility Hit by Wildfire
Nuns Fire destroys eight of 10 structures on 500 acres
When the Nuns Fire tore through the Sonoma and Napa valleys in California, it traveled so fast that residents of the area had less than 15 minutes to evacuate.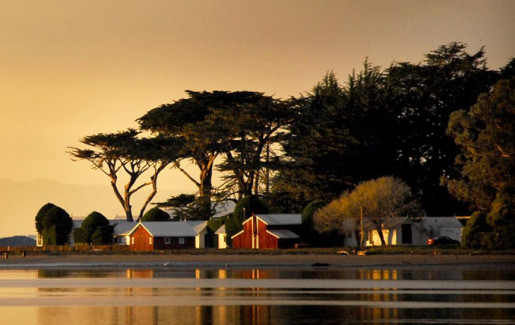 Description
The fire burned for 22 days before being fully contained, by which point it had destroyed thousands of structures across 60,000 acres. The 500-acre Bouverie Preserve, an educational and research facility of Audubon Canyon Ranch, was among the casualties of the fire. Eight of the 10 structures on the Bouverie property were burned to the ground, and the remaining buildings suffered extensive smoke exposure.
Issues
Bouverie Preserve staff applied for an extension of the deadline to claim held-back depreciation, but it was denied.
The insurance carrier had reviewed the claim and had offered $4.4 million, which would not have covered rebuilding even three of the five destroyed structures.
The Bouverie Preserve management team had engaged a cost consultant to assist with the claim, but the carrier rejected the cost consultant's report. Additionally, the architect's estimate for a partial rebuild was rejected by the carrier as not "like kind and quality."
Utilities (electricity and water) were removed during the site demo, following the fire. Rebuilding this infrastructure added to the cost.
Solutions Applied
The Greenspan Co./Adjusters International was hired to assist with the claim three years after the loss and methodically assessed each aspect of the claim, holding the carrier not only to the California Insurance Code, but also to the highest level of professional practice in handling claims.
In providing this level of accountability, based on detailed knowledge of insurance code and practices, the Greenspan/Adjusters International team removed a level of stress from the client and ensured that the terms of the insurance policy would be upheld.
The Greenspan Co./Adjusters International convinced the carrier to recalculate the depreciation, resulting in an additional $33,000 for Bouverie Preserve.
Digesting the validity of The Greenspan Co./Adjusters International's arguments and recognizing the next steps would be either arbitration or litigation, the carrier acknowledged the expertise of The Greenspan Co./Adjusters International's forensic estimating, inventory, and accounting experts and offered close to $1 million more than their initial offer.